Consumer habits are evolving from the physical to the virtual, and faster and faster.
For the restaurant industry this means more opportunities for growth but also more likelihood of incurring extra costs, quality loss and dissatisfied customers.
Cuyna is the virtual and physical solution to optimize the home delivery of restaurants and food brands for the benefit of the end consumer.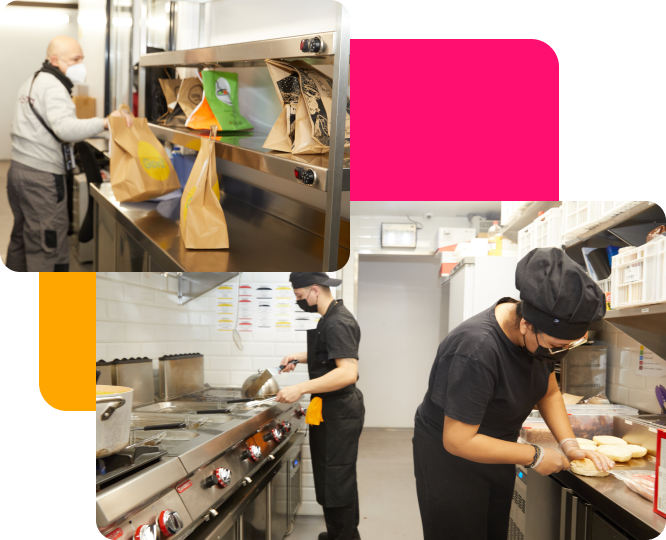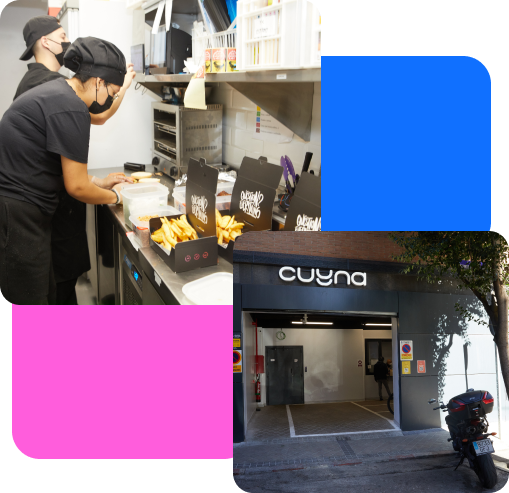 Cuyna was born in 2020 from the hand of three food delivery lovers, with the aim of creating a way for new and established brands to access more markets quickly and economically without compromising the quality of their product.
Since then, we have grown fast
More than 55 kitchens open all over the country, a team of more than 40 people and more than 40 food brands operating in our portfolio.
Culinary
Our kitchen team brings together talent from all corners of the hospitality industry, from Michelin stars to true leaders of traditional kitchens. All of them with a single goal: to achieve the highest quality of each order.
Technological
From the ground up, our team of engineers innovates every day to add technology at every stage of the process, bringing our kitchens closer and closer to a more automated process.
Marketing
The engine of our sales that drives a portfolio of incredible brands through networks and on large platforms supporting or creating the marketing strategy of each cuyna member.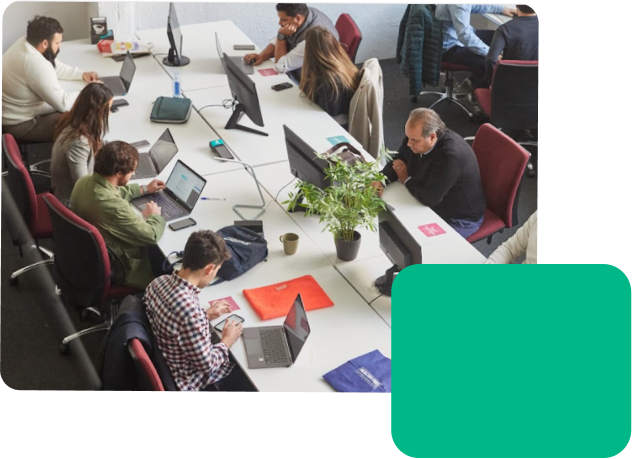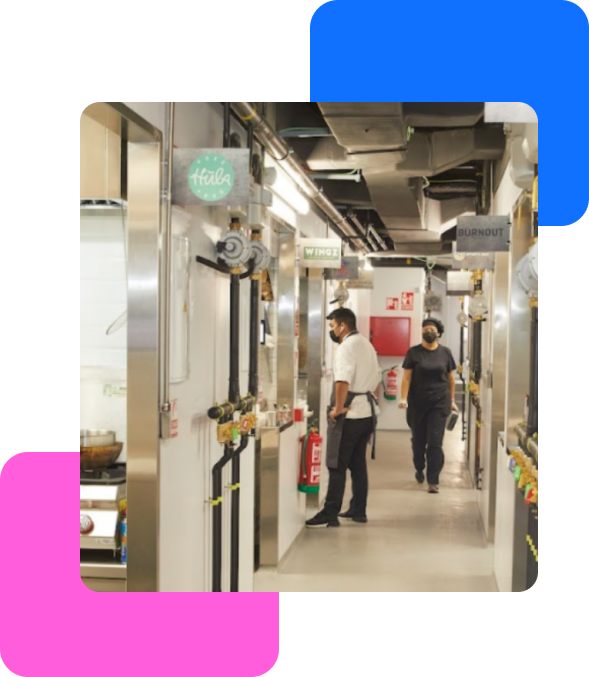 A Community, in and out of the kitchen
Chefs
We create quality jobs for our chefs: at Cuyna they have spacious and pleasant kitchens, cozy common areas, and relaxation areas.
Riders
We provide indoor space for delivery drivers to store their vehicles, waiting area, access to water, internet and mobile charging stations.
Neighborhoods
We choose industrial locations, set up an indoor loading and unloading area and waste storage inside the premises until it is collected.
Customers
We test each brand before contacting and connecting them to our community to bring the best dishes to every corner.
Restaurants
We work with self-employed, small and medium sized restaurants helping them to access the competitive food delivery market.
Turn your brand into a giant. Reach new markets. Get to more customers. Scale your business at no cost.